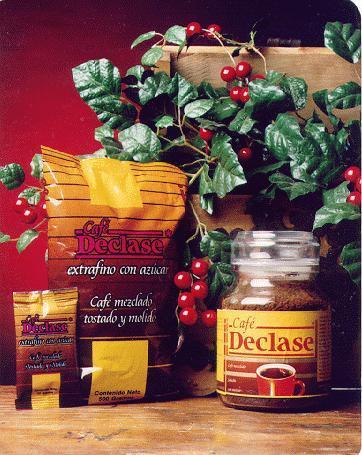 INSTANT SOLUBLE COFFEE

In the Mexican market, the products of Cafes Solubles de Veracruz S.A. de C.V., are carried by the main Food stores and the most important supermarkets franchises as well as in the official organisms and the institutional market.
Lipp Capital S.C. and Cafes Solubles de Veracruz, S.A. de C.V. are uniting efforts for
penetrating in the International market, taking advantage of the experience of several years being leaders in the production and sale of Instant Soluble coffees (Spray Dried and Agglomerated), since the quality of the products have permitted to the company expand their vision toward the international market for the great quality of their products.
The acceptance of our products, cover the markets from France, Canada, Germany, United Kingdom, Australia, Taiwan and Korea, among others.
The commercialization of these products, is possible to the utilization of high quality materials, as well as high technology and highly qualified personnel.


CONTAINERS CAPACITY
INSTANT SOLUBLE COFFEE
| | | | |
| --- | --- | --- | --- |
| PACKING | PCS. PER CASES | 20' CONTAINER (Cases) | 40' CONTAINER (Cases) |
| 200 gr. glass | 12 | 1,092 | 2,340 |
| 100 gr. glass | 24 | 990 | 2,112 |
| 50 gr. glass | 24 | 1,710 | 3,800 |
| 200 gr. plastic | 12 | 2,016 | 4,550 |
| 100 gr. plastic | 24 | 2,016 | 4,455 |
| 50 gr. plastic | 24 | 2,880 | 6,048 |
| 10 gr. sachet | 12 x 24 | 945 | 1,890 |
| 10 Kg. bulk box | 10 Kg. | 500 | 1,000 |
| 30 Kg. bulk box | 30 Kg. | 225 | 450 |
| 50 Kg. bulk box | 50 Kg. | 135 | 270 |

LIPP CAPITAL S.C.
Valencia 110 Col. Zaragoza 91910 Veracruz, Ver. Mexico
Tel: 5229 374129
FAX : 5229 352702